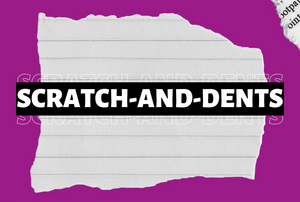 RPGs with dings or minor defects
Want our RPGs for cheaper, and to keep perfectly usable books out of the landfill? Check out our scratch-and-dent offerings—books with minor shelf wear or printing defects, at a discount.
Check them out here!
Hello! We're Turtlebun, a 2-person game-making team. Hannah does writing and design and loves point-and-click games. Evan does writing, design, and art. He also feeds the Turtlebun mascot, Gilly.